How to Install APK on Android – Updated 2023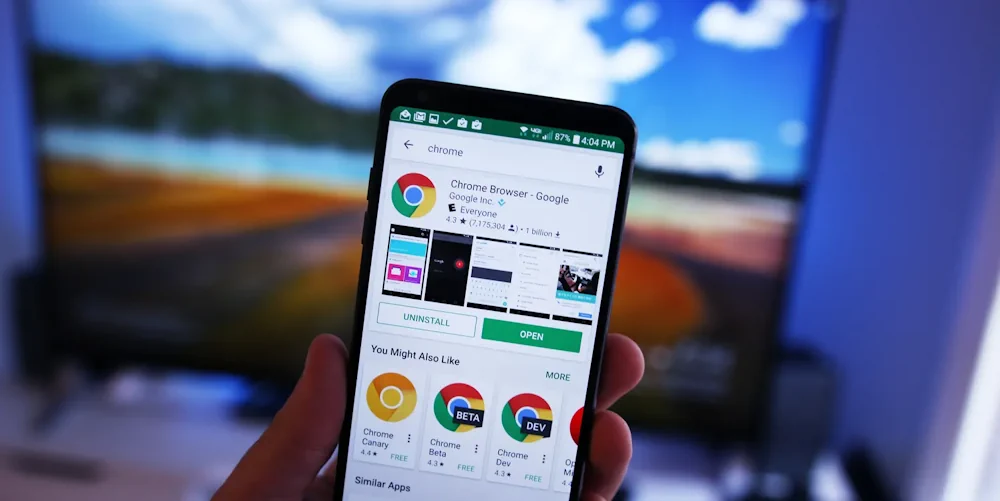 If you can't install a Game or an App from the Google Play Store, you may download an APK (Android Package). To install APK on Android, we have to known a couple of things and follow some steps. It is important to know that by default, Android devices do not allow the installation of apps from sources other than the Google Play Store.
An APK (Android Package Kit) is the file format used for distributing and installing applications on Android devices. It is similar to the .exe files used in Windows operating systems. An APK file contains all the necessary components and resources required to install and run an Android app on a device.
What do I need to install APK on Android?
Now that you've configured your phone to let you install unknown apps, you'll need a way to find the application file (APK file) on your phone so that you can run it.
First, we have to enable installation from unknown sources, go to your device's Settings, then select "Security" or "Privacy," depending on your Android version. Look for the "Unknown Sources" option and toggle it on.
Android phones typically come with a file manager app you can use, but if you don't have one, search for one of the best Android file managers on Google Play. For example, you can download Cx File Explorer or get File Manager.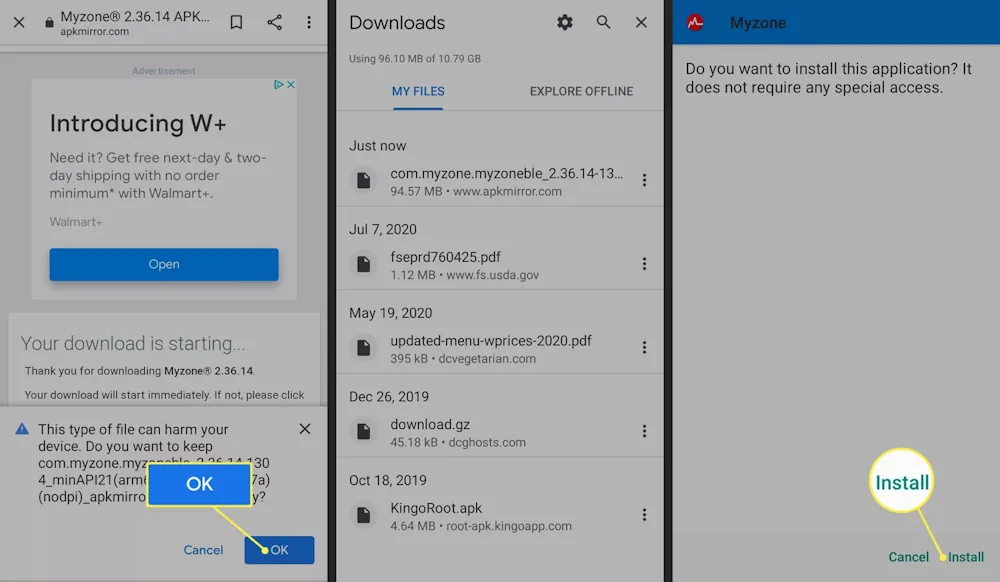 Download and Install the APK on Android
The second part is to locate the APK file (of course you may check our list of the best Android Games) you want to install. You can download it from a trusted source, such as the developer's website or a reputable app repository. If your phone's web browser doesn't give you the option to open the file after downloading, open your file explorer app, go to the Downloads folder on your device, then tap the APK file.
Open the APK file: Use a file manager app (e.g., Google Files, ES File Explorer) to navigate to the location where the APK file is saved. Tap on the APK file to begin the installation process.
Review app permissions: A screen will appear displaying the app's permissions and access requirements. Take a moment to review them and ensure they are reasonable for the app you are installing.
Install the app: Tap the "Install" button to proceed with the installation. The process of Install APK on Android may take a few moments.
Once the installation is complete, you'll see an "App Installed" or similar message. You can then choose to open the app directly or find it in your app drawer to use it later.
It's important to note that installing apps from unknown sources can pose security risks, as they have not undergone the same level of scrutiny as those available on the Google Play Store. Therefore, exercise caution and only download and install APK files from trusted sources.
Transfer the APK Installer via USB
If you don't have internet access on your phone, or for any other reason you can't use a browser to download the file, you can still install apps from your computer. Using your computer web browser, download the APK file just like described above. Once it's downloaded, connect to your Android phone and transfer the file.
If you've never connected your Android to your computer, turn on USB debugging mode on Android. You can then plug your phone into your computer with a USB cable, and it'll mount the phone like it would a memory stick.
Once your phone is connected to your computer, it shows up as another drive in your computer's File Explorer. Move the APK file you downloaded from the app website to the /sdcard/download folder on your phone.
Once the file is transferred, use the file explorer app on your phone as described in the previous section to tap the APK file and install the app.
If you don't have a USB cable, another solution is to install WiFi FTP Server from Google Play. Then, use a free FTP client software program on your computer (for example, download FileZilla), to transfer the APK file from your computer to the /sdcard/download folder on your phone. However, this is an advanced option and requires an understanding of how to use FTP files.
Can APK files harm your Android?
Possibly. Any file you download online can contain a virus, which is why it's important to only download APKs from safe sources. Install APK on Android from unknown sources or APK MODs may have a negative impact on your phone.
Can I delete APK files on my Android?
Yes. APK files are only used to install apps, so once the app is installed, you can delete the APK.
This post was originally published on: July 2, 2023