BREAKERS: Unlock the World – New RPG From VIC GAME STUDIOS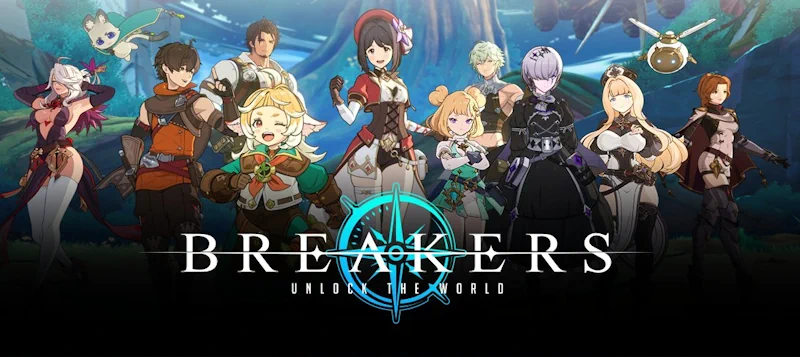 BREAKERS: Unlock the World is a new animation RPG title brought to you by VIC GAME STUDIOS. The renowned studio, known for its notable projects like "Black Clover M: Rise of The Wizard King," has unveiled its latest endeavor: BREAKERS: Unlock the World.
This highly anticipated game is set to be available on Android, iOS, and PC platforms. Gamers and enthusiasts will have the chance to experience it firsthand at the Tokyo Game Show 2023, taking place from September 21 to 24 at Makuhari Messe in Chiba, Japan.
BREAKERS: Unlock the World promises an immersive and intricately woven storyline, guiding players along their destined path as they embark on a quest to uncover the Library of God. This extraordinary repository houses the world's most profound secrets and unique knowledge. Notably, the game, designed with the essence of an animation title, boasts visuals that ensure players enjoy a flawless anime-inspired experience, making it an irresistible choice for anime aficionados.
While eagerly awaiting further details about the game's release, players can anticipate exciting adventures and a captivating narrative. VIC GAME STUDIOS, with their prior work on "Black Clover M: Rise of the Wizard King," brings a wealth of experience to the table, setting high expectations for what BREAKERS: Unlock the World has in store.
You can get more updates from their BREAKERS Twitter.
This post was originally published on: September 14, 2023